Key Speakers: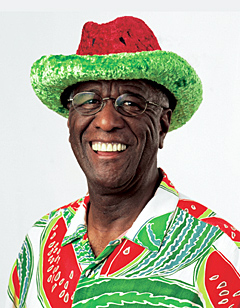 Wally Amos
In 1975, Wally Amos founded Famous Amos Cookies and started the modern gourmet chocolate chip cookie industry. His latest business enterprise, Uncle Wally's, has been critically acclaimed for its tasty, high-quality muffins.

Wally has always used his fame to support educational causes.

Since 1979 Wally has been a literacy advocate, to encourage young people to stay in school and learn to read and write. On the lecture circuit, he addresses audiences at corporations, industry associations and universities with his inspiring "do it" positive attitude, on topics like overcoming adversity, and spirituality in business.

Wally is busy as a communicator and entertainer. He has been featured in Black Enterprise, the Wall Street Journal, Newsweek and Time, and has appeared on Oprah, the NBC Today Show, and CNN's Larry King. He has spoken to corporate and community groups as diverse as IBM, Hallmark Cards, Bell Atlantic and the United Way and has served as product spokesman for several prominent corporations, including Hush Puppies, United Airlines and the California Egg Board.

Wally Amos was born in Tallahassee, Florida; at twelve years old his Aunt Della introduced him to her chocolate chip cookies in her Manhattan apartment. He joined the Air Force, where he earned his High School Equivalency Diploma. That certificate helped change his life. He worked as a theatrical agent at the William Morris Agency, where he worked with Simon & Garfunkel, the Supremes and many others.

Over the years, Amos has acted in a variety of sitcoms and appeared on hundreds of interview shows and news programs. He is the teacher/host of 50 episodes of a series for adult basic learners that airs on PBS stations nationally. He has authored several popular books, including "The Cookie Never Crumbles", "The Famous Amos Story", "The Power in You", "Watermelon Magic", and "Let Go, Let God."

Wally Amos has been the recipient of many honors and awards. Here are just a few…

* Smithsonian Institution's Business Americana Collection - he gave the shirt off his back and his battered Panama hat (Picture of shirt and hat in Smithsonian)
* Johnson & Wales University - Honorary Doctorate in Education
* Medaille College - Honorary Doctorate in Education
* Babson College Academy of Distinguished Entrepreneurs - Induction
* Horatio Alger Association of Distinguished Americans – Induction
* The President's Award for Entrepreneurial Excellence – Award
* The National Literacy Honors - Award

Wally is also a Board Member of the National Center for Family Literacy and Communities in Schools, and a Board Member of The Honolulu YMCA.

---
Diane V. Cirincione, Ph.D.
Gerald G. Jampolsky, M.D.


Diane V. Cirincione
, Ph.D. is a therapist and former postdoctoral clinical researcher at Langley Porter Psychiatric Institute at the University of California, San Francisco.
In addition to her work in Clinical Psychology, she also has expertise and her B.S. Degree in Organizational Behavior. Dr. Cirincione is an internationally known lecturer and author as well as an entrepreneur with 30 years business experience in corporate as well as her own four companies. She is co-founder with Barbara Marx Hubbard of "The Regenopause Dialogues," revaluing and redefining the stages of women's lives. She serves as Vice-President of the Jampolsky Outreach Foundation, a non-profit foundation responding to worldwide requests to introduce and mentor culturally appropriate adaptations of Attitudinal Healing; integrating this innovative, time tested psycho-social-spiritual model into every aspect of daily life.
From 1982-1992, through Dr. Jampolsky's project, "Children As Teachers of Peace," Dr. Cirincione inspired individuals from numerous countries to bridge youth from conflicting countries around the world including Russia, China, and Central America. In addition to extensive work overseas, Dr. Cirincione is author of Sounds Of The Morning Sun and The Identification of Relationships Between Women Witnessing Spousal Abuse in Childhood and Psychological Symptomatic Distress in Adulthood.
She is co-author with Dr. Jampolsky of Love Is The Answer; Wake-Up Calls; Change Your Mind, Change Your Life; Simple Thoughts That Can Change Your Life; and for children, Me First and the Gimme Gimmes. Dr. Cirincione has co-authored and narrated with Dr. Jampolsky the audiotapes Creating Positive Relationships; Goodbye to Guilt and The Quiet Mind as well as To Give Is To Receive, Forgiveness Is The Key To Happiness.


---
Gerald G. Jampolsky, M.D. is a graduate of Stanford Medical School and a former faculty member of the University of California School of Medicine in San Francisco, where he has held fellowships in child psychiatry at Langley Porter Neuropsychiatric Institute.
He is an internationally recognized authority in the fields of psychiatry, health, and education. In 1975, he and some friends established the original Center for Attitudinal Healing in Tiburon, California, where children and adults with life threatening illness may find peace of mind that is transforming for them and their families.
Through his work at the Center, Dr. Jampolsky created the first Support Group Model now used extensively worldwide. In 1987, he helped co-found with Dr. Cirincione the AIDS Hotline for Kids based at the Center. There are now over 130 independent Centers for Attitudinal Healing all serving their communities in 26 countries. Dr. Jampolsky has published extensively and is also the author of Love is Letting Go Of Fear; Teach Only Love: The 12 Principles of Attitudinal Healing; Goodbye to Guilt; Out of Darkness Into the Light; One Person Can Make a Difference; Forgiveness, The Greatest Healer of All; Shortcuts to God; and To Give is To Receive – An 18 Day Mini Course for Healing Relationships and Bringing About Peace of Mind.
In addition to his co-authored books and tapes with Dr. Cirincione, he has authored and narrated the audiotapes Love Is Letting Go Of Fear; Teach Only Love; One Person Can Make a Difference; and Forgiveness, The Greatest Healer Of All.


---
Dr. Jampolsky and Dr. Cirincione are married and have lectured and consulted together for close to 25 years in 54 countries as well as throughout the United States on psychology, psychiatry, mental and physical health, the power of change, attitudinal healing, grief and death and other life transitions, interpersonal relationships, and education and business as they affect both our personal and professional lives.
They continue to work cross-culturally and globally with a local focus on what they call "Practical Spirituality." They are co-founders of The ForgivenessWorks Project. They live in Kailua, Oahu, where Dr. Cirincione has a holistic therapy practice integrating a focus on mind, body, and spirit. While working with and learning from people worldwide, they have both been the recipients of numerous international awards including:

2004 Monterey, CA Golden Works Award
2004 Minneapolis, MN Light of God Expressing Award
2003 San Francisco, CA Champions of Forgiveness Award
2002 San Francisco, CA Sri Chimnoy Humanitarian Service Award
2001 London, England World Peace Flame Award
1999 Phoenix, Arizona Lifetime Achievement Award (GJ only)
1995 San Francisco, CA National Humanitarian Homecare Award
1990 Moscow, Russia Soviet American Citizen Award
1989 Washington, D.C. National Caring Institute Award
1988 San Diego, CA Jehan Sadat Peace Award
1987 Stockholm, Sweden Pan Humanitarian Award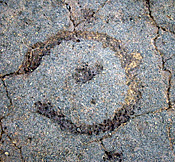 More detailed bios to follow; please watch this space...
Imiola and Nohea;
Na Hoahanau
Kumu John Keola Lake
David Keith;
University for Peace
Margarete Birmingham;
Metamorphosis Center
Jeff Gere
Cheryl Flaharty;
Iona Dance Theater
Elizabeth Reveley;
American Institute of Massage Therapy